/ Events
The Department of English celebrates 50 years at 'Schönes Haus'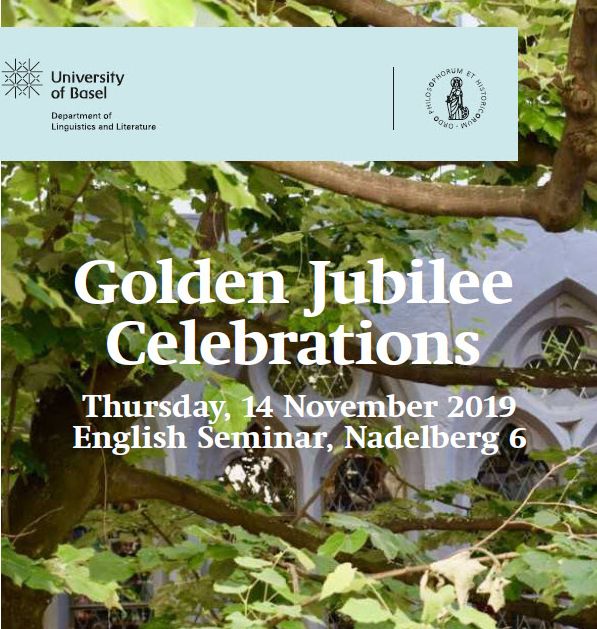 Open Day with Exhibition
In 1969, the Department of English at the University of Basel moved into the 'Schönes Haus', Nadelberg 6 while the department's theatre group, the Gay Beggars, started to perform in the impressive Cellar Theatre on the premises. For several decades, English Studies have thrived in an inspiring college atmosphere thanks to this beautiful environment. On Thursday, November 14, we will celebrate our Golden Jubilee. Our doors will be open to anyone interested, and there will be an opportunity to learn about English Studies at Basel past and present, and to experience the 'Beggars' in action. And if music be the food of love, we will play on!The programme for the day will look like this:


Open Day with Exhibition
Schönes Haus, Nadelberg 6, 11-19 h
Exhibition in Foyer, 1st floor, front building
- Drinks and nibbles available -

11.30-12.30 University 'Zukunftstag' for pupils: Get on Stage!
(Cellar Theatre, in cooperation with Departement Sprach- und Literaturwissenschaften, registration via University)
17.00-19.00 English Studies at Schönes Haus
17:00-18:00
- English at Basel: teaching, research, outreach (Ina Habermann)
- A dip into history (Balz Engler)
- The Gay Beggars (Daniel Lüthi)

18:00-19:00
- The Gay Beggars in action (concept and direction: Heidi Haas)
EVERYBODY WELCOME!