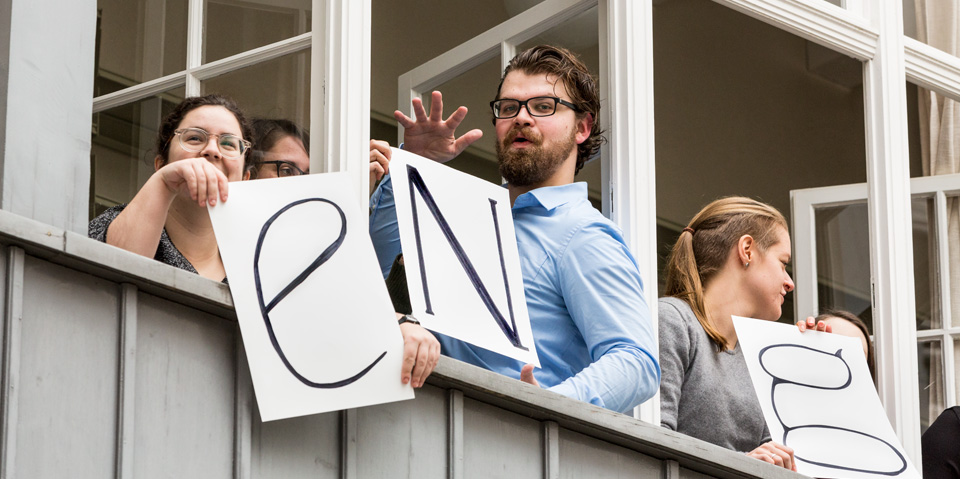 Recent Achievements
The following list of recent achievements reflects some of the 2017 academic milestones of our staff. For achievements that date further back, please consult our annual reports.
Daria Dayter has won a grant from Freiwillige Akademische Gesellschaft Basel and will carry out her research at the Centre for Forensic Linguistics, Aston University, UK, in the spring term 2019.
Miriam Locher and Franziska Thurnherr have edited and published a special issue on "Language and health online: Typing yourself healthy!" which is now available in open access. This collection of papers marks the end of the SNF project Language and health online.
Michelle Witen has published "From Passion to Mania: Frankenstein as a Tale of Hysteria" in Nightfall: The Gothic Imagination since Frankenstein (Exhibition at Musée Rath, Geneva). Eds. Justine B. Moeckli and Merel Van Tillburg. Paris: DoPe Press, 2017. pp 372–383.
Michelle Witen organized a marathon viewing of the 1995 BBC Pride and Prejudice miniseries.
Michelle Witen organized the 2017 Bloomsday in honour of James Joyce's Ulysses.
Miriam A. Locher has published a monograph entitled Reflective Writing in Medical Practice: A Linguistic Perspective with Multilingual Matters. This work was written in connection with the SNF project "'Life beyond writing': Illness Narratives".
Franziska Gygax published "Zu Ende erzählen: Leben und Sterben im Text." in Sterben/Erzählen. Hermeneutische Blätter. 2 (2016). Zürich: Institut für Hermeneutik und Religionsphilosophie, Universität Zürich. 25–32.
A. Elisabeth Reichel was awarded a mobility fellowship by the Swiss National Science Foundation to spend 08/2017–07/2018 as a Visiting Scholar at Dartmouth College, Hanover, N.H., on invitation of Donald E. Pease.