It is my very first day at the Department of English – Where do I have to go?
An information meeting for all freshers will be held on the first day of the autumn term, 18-9-2023, at 18:15 h in the lecture hall ("Grosser Hörsaal" on the ground floor of the courtyard/rear building) at the Department of English (Nadelberg 6). We strongly advise you to attend and take the opportunity to get to know members of staff and student groups as well as ask all sorts of questions you may have.
As preparation for the meeting, please download and familiarize yourself with the following documents:
- Sample Study Plan: This document explains what courses to attend each semester and how to plan your studies;
- Study Plan BA English: This is the legal document that regulates your studies;
- Handbook BA English: This document explains the study plan.
Please do not forget to enrol for your compulsory courses (cf. below). Please note that some of your compulsory courses may already start in the morning and afternoon of that first day.
What do I have to know before starting my studies?
For useful information concerning the start of your studies consult the university's website.
How do I enrol for courses?
Freshers have to enrol for the four compulsory first-semester courses (see below) in the university's Online Services and on additional ADAM registration surveys where required (please consult course descriptions in Course Directory).
When can I start my studies?
BA Students begin their studies in the autumn. While it is possible to start in spring, it might prolong your studies.
Compulsory courses
Students in their first semester should sign up for the following four compulsory courses. Please search for the courses in the Course Directory or click on the course numbers below:
Please refer to the autumn term's Course Directory for detailed course descriptions.
Note that your course of studies is regulated by a number of regulations and guidelines, as well as the official Handbook for the BA English.
Who is who?
If you want to know who works at the Department of English or if you want to contact a member of staff click here.
Student Advisor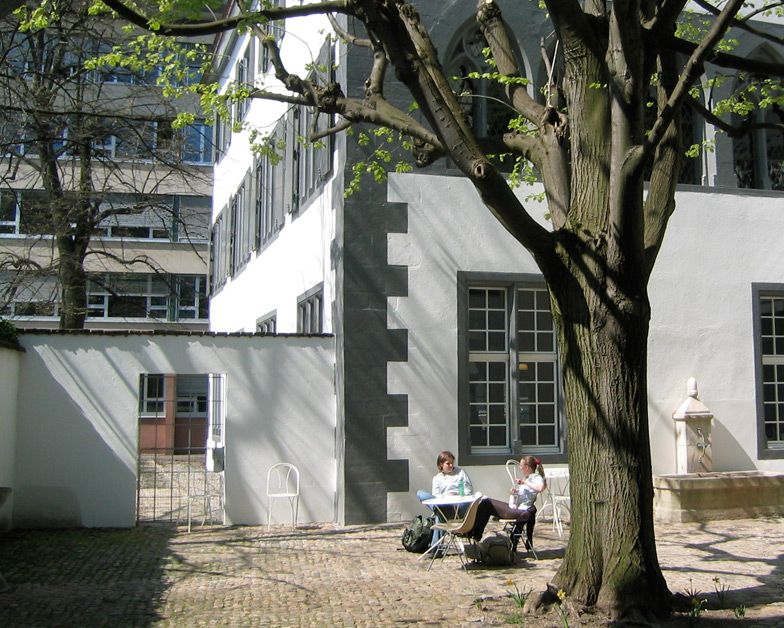 Simone Sumpf
Deutsches Seminar
Nadelberg 4, room 202
4051 Basel
Tel: +41 (0)61 207 34 27