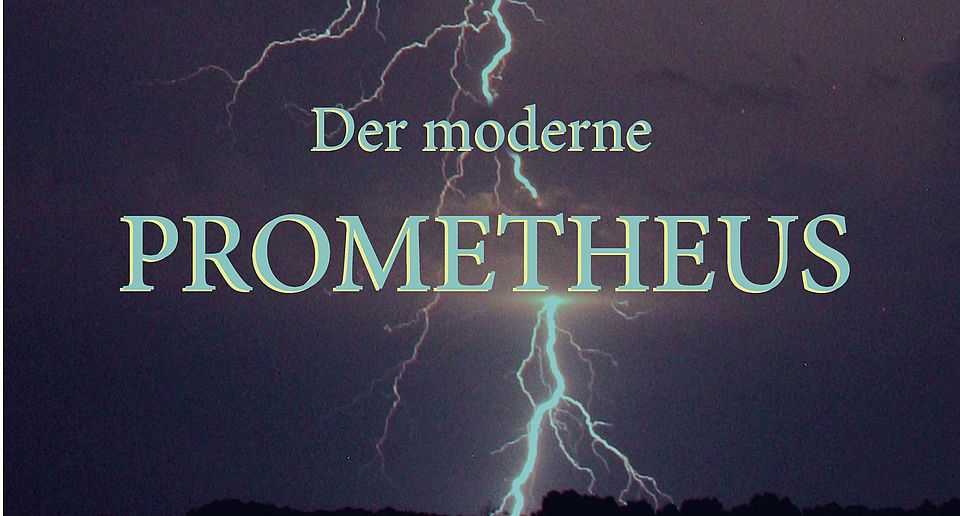 Ringvorlesung im Herbstsemester 2018
Mittwoch 18 - 20 Uhr
In the context of the discussions of (critical) humanism, Ina Habermann, together with Michelle Witen, has organised a series of lectures on the 'modern Prometheus', also commemorating the 200th anniversary of Mary Shelley's Frankenstein.
In cultural history, the myth of Prometheus negotiates the limitations that human beings are subject to. Punished by the gods for stealing fire and giving it to humans, Prometheus embodies both the rebellion against authority and the human thirst for knowledge and discovery, drawing attention at the same time to the dangers inherent in such transgressions. This interdisciplinary lecture celebrates the 200th anniversary of the publication of Mary Shelley's "Frankenstein, or the Modern Prometheus", beginning with a discussion of the Prometheus myth in classical antiquity and its uses in visual art, philosophy and the history of science. In the latter part of term, we will take our cue from "Frankenstein" to address (post)humanist debates about digitalization, the Anthropocene and the implications of advances in technology and the sciences. Highlights in the programme, beyond academic lectures in German and English, include a performance lecture by the French artist ORLAN, and Swiss author Jonas Lüscher will read from his novel "Kraft". This lecture is not only for students and colleagues; a cordial invitation goes out to members of the general public with an interest in the subject.
Programme
19.09.
Einführung – Auslotungen des Menschlichen von der Theodizee zur
Technodizee
Ina Habermann, Basel
26.09.
Der befreite Prometheus
Henriette Harich-Schwarzbauer, Basel
03.10.
Frankenstein: A Literary and Medical Text !!CANCELLED!!

Michelle Witen, Basel
10.10.
Frankentexts: A Portrait of the Author as a Life Scientist

Hugues Marchal, Basel
17.10.
The Trickery of Prometheus: How Machines Shape Our Sense of Self
Christopher Müller, Cardiff
24.10.
Bestrafendes Bewundern: Prometheus in der Malerei der Frühen Neuzeit
Victoria von Flemming, Braunschweig
31.10.
Prometheus 2.0: Frankenstein Conquers the World!
Marc Garrett, London
07.11.
Frankenstein/Prometheus: das Verhältnis von technischem und moralischem Fortschritt
Markus Wild, Basel
14.11.
Menschen machen. Prokreation, Natur, Künstlichkeit
Caroline Arni, Basel
21.11.
ORLAN – Performance/Talk
ORLAN, Paris
28.11.
no lecture
05.12.
Living in New Atlantis: how do we talk about the Baconian project as it moves toward transhumanism?
Jon Turney, Bristol
13.12.
Post-Cinematic Prometheus: From Frankenstein to Ex_Machina
(talk is given on THURSDAY)
Shane Denson, Stanford
19.12.
Jonas Lüscher, Autorenlesung aus dem Roman Kraft / Jonas Lüscher im Gespräch mit Oliver Nachtwey und Alexander Honold
Moderation: Ina Habermann