/ News, Events, People
The Prolonged Death of the Hippie, 1967–1969: Conference program online!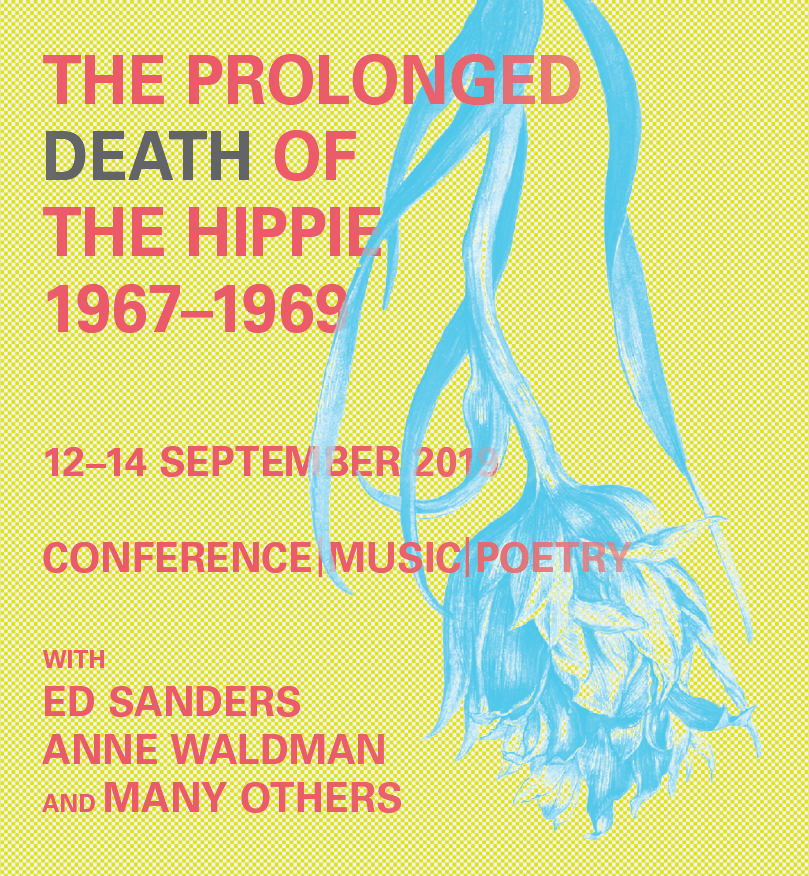 The program of the three-day conference includes well over twenty national and international scholars, poets and musicians. Highlights are the keynote speeches and performances by Ed Sanders and Anne Waldman.
After extensive planning, the program of the conference is online over at hippie-conference.unibas.ch. Here is the short version:
Thursday, 12 September 2019
11:00–12:30 INTRO Philipp Schweighauser, Christian Hänggi and Peter Price set off the conference.
14:00–15:45 MUSIC Andrew Shields, Alexander Kappe and Martin Schäfer on The Grateful Dead, Frank Zappa and Bob Dylan.
16:00–17:30 SPIRITUALITY Sangam MacDuff, Andreas Beer and Stefan Benz on Bhagwan Shree Rajneesh, Robert Pirsig and Diane di Prima.
19:00–22:00 KEYNOTE LECTURE & MUSIC & POETRY
The Ups and Downs of Hippie, 1967–1969: Three Years in the Universe (keynote lecture by Ed Sanders), followed by poetry readings by Anne Waldman and Andrew Shields and Grateful Dead covers by Dead Dreams.
Friday, 12 September 2019
11:00–12:30 DRUGS Neil Forsyth, Agnieszka Soltysik Monnet and Tyler Burba on LSD, psychedelics and getting high.
14:00–15:50 FILM Ania Mauruschat, Glen W. Norton, Nina Zimnik and Scott Loren on Easy Rider, Jean-Luc Godard, Agnès Varda, Inherent Vice and Once Upon a Time in Hollywood.
16:10–17:10 CZECHOSLOVAKIA Nataša Pavković and Josef Rauvolf on the Czechoslovak hippie, communes and the underground movement.
19:00–22:00 KEYNOTE LECTURE & MUSIC & POETRY
Sixties Kinetics (keynote lecture by Anne Waldman), followed by poetry readings and songs by Ed Sanders and Tyler Burba.
Saturday, 14 September 2019
11:00–12:30 RESONANCES Shintaro Miyazaki, Jamie Allen and Pius Vögele on electronic psychedelia, sound and Sun Ra.
14:00–15:30 AROUND THE WORLD Sofia Baliño, Stephan Scheuzger and Regina Wecker on San Francisco, Mexico and Switzerland.
15:45–16:30 ONWARD! Christian Arnsperger on the prolonged rebirth of the hippie.