/ Research
Seducing with words: The role of language in the pick-up artist's make-believe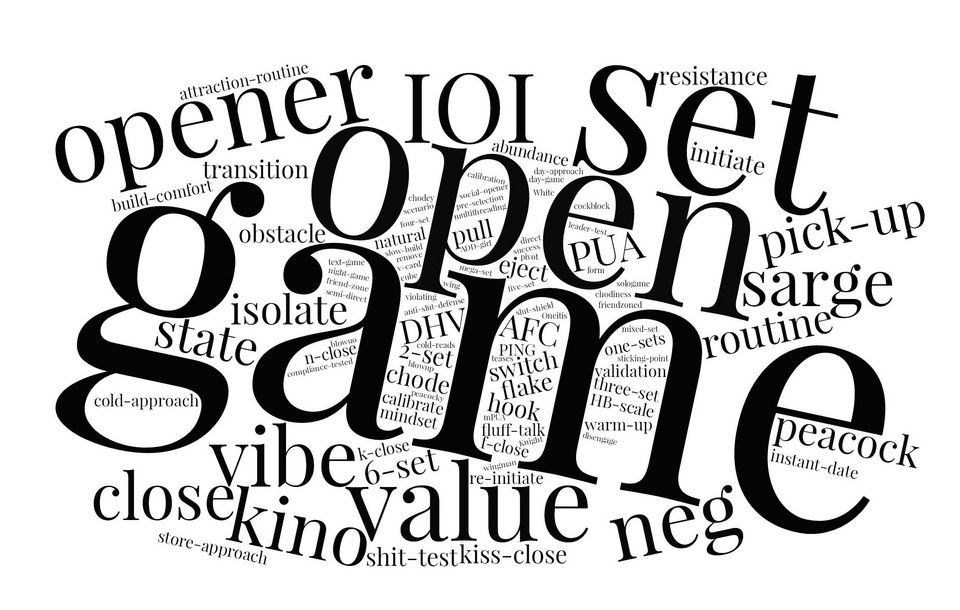 Daria Dayter writes a post for the university's science blog 'Sci Five' covering her collaborative research with Sofia Rüdiger (University of Bayreuth) on the discourse of pick-up artists, a self-proclaimed speed-seduction community.
The 'pick up artists' community unites men who learn and practice speed-seduction for short-term mating. The main means of contact for this community are online platforms and forums where members exchange tips, strategies and reports of their exploits. In this study, Daria Dayter and Sofia Rüdiger look at how pick-up artists use the pseudo-science paradigm of neurolinguistic programming, along with specialized vocabulary and discourse framing, to persuade the outsiders that their seduction system works.
Read Daria Dayter's entire blog post here.