/ Events
Ed Sanders: The Ups and Downs of Hippie 1967–1969: Three Years in the Universe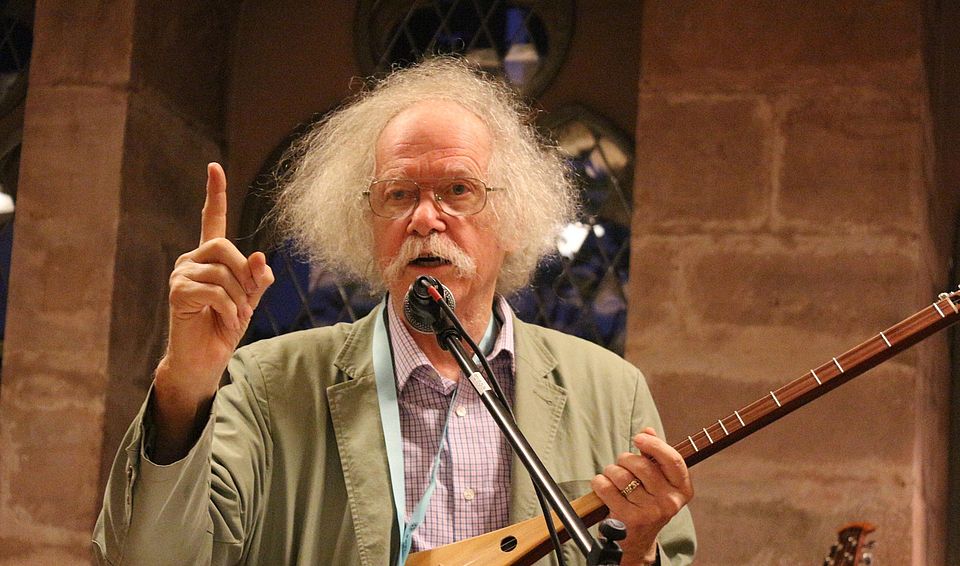 1960s countercultural figure Ed Sanders lectured on the ups and downs of Hippie at the conference "The Prolonged Death of the Hippie, 1967–1969" at the English Seminar in September 2019. The lecture—a combined reading, recitation, singing, exorcism, and analysis of key events of those times—can now be watched on Youtube.
The activist, poet, historian, and musician Ed Sanders graced the conference on the death of the hippie with a beautiful keynote lecture recalling the turbulent times of the late 1960s: from the war in Vietnam to Abbie Hoffman, from the Human Be-In to the disastrous Altamont Speedway Concert. This very personal and touching account of the events and values of the era is as timely as ever.
The lecture is now online on Youtube.